New Mexico Log Homes and Custom Timber Homes
Building your dream home in New Mexico?  Imagine a custom log home set in the rugged country you love! Rich in history, log cabins have earned a place in the hearts of Americans–but today you need more than just charm and character in your log home. You want an efficient log house where traditional craftsmanship meets modern function.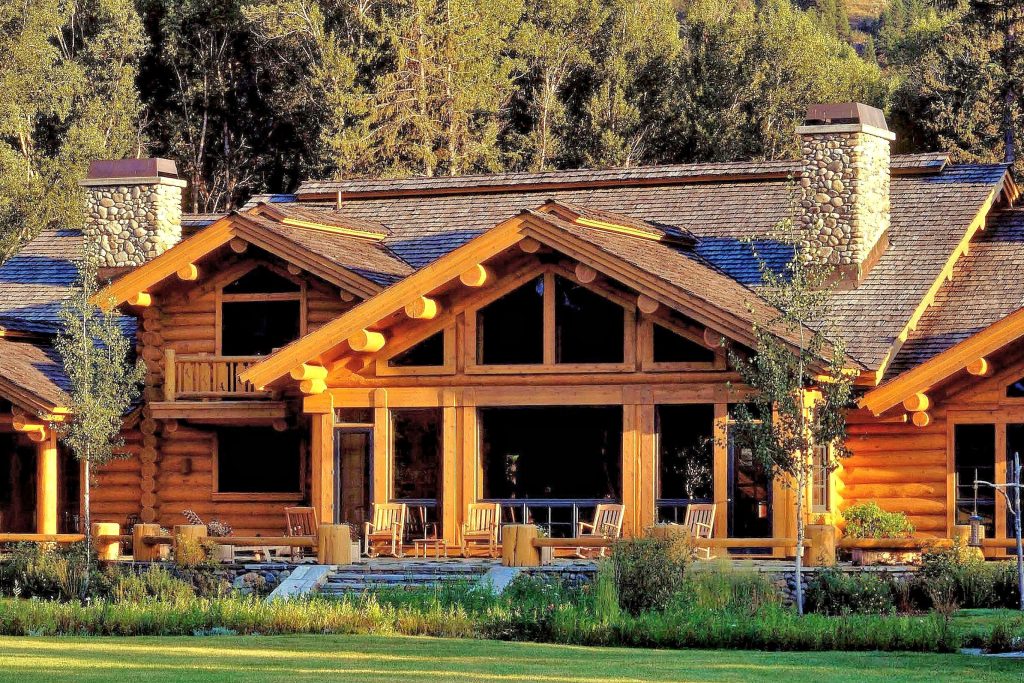 North American Log Crafters brings you 40 years of fine log homes in New Mexico, across the USA and around the world. The most popular custom log homes and luxury log cabins begin with premium Canadian logs, hand peeled and hand crafted in the full-scribe method. The highest grade timber is selected for every log home. Each log builder has dedicated 20 years to his craft.
Delivered to your property in New Mexico, and professionally reassembled, the 15″ mid-span diameter Douglas Fir or Western Red Cedar logs create an impressive log house or custom timber home that becomes a landmark for generations. Completed by local American tradesmen, your log home or timber frame shows off the teamwork of many craftsmen.
A custom log home in New Mexico is designed to showcase your style and help you enjoy life the way you live it! Modify an existing log home plan or work with a draftsman to create a unique house plan that's perfect for your lifestyle and your location.
From compact log cabin plans to luxurious log ranch homes, you'll find superior quality timber and skilled craftsmanship in every North American Log Crafter home.
When you're planning to build your dream home in New Mexico, you may have a few things in common with our log home and timber frame clients around the world. You are adventurous. You are persistent. You are particular. You make no apology for the home size you want (large or small) and you accept no compromises on quality timber and craftsmanship.
A log home displays your traditional values while a custom design shows your individual taste.
Begin with the tremendous beauty and strength of logs from British Columbia, Canada. Demand the luxury of hand crafted quality and the skill of experienced log builders. Expect personalized service and attention to detail. Appreciate exceptional log and timber construction, reasonably priced!
More about our Log HomesLog Home Plan IdeasContact Us
1-877-955-2485 or 1-250-682-2485
info@namericanlogcrafters.com
---