American Log Dream Homes: Choose Canadian Craftsmanship for
the best prices on Luxury Log Homes and Cabins
While log cabins gave  shelter for the early pioneer, log homes are now often luxurious landmarks that still show the strength and determination of the American people. Today a strong US dollar means you could save up to 30% on your log dream home. Canadian log houses are prized for high quality timber and craftsmanship and they're now available at great savings for US clients.  If your dream home is a log cabin, it's the right time to get started!  Experience the same Canadian quality and service no matter what size log house you're planning! With custom floor plans, vaulted ceilings and soaring windows to frame big country views, a majestic log house retains the warmth and charm of a pioneer log cabin. Wild country roots and modern luxury…a custom log home celebrates your traditional values and appreciation for fine construction.  Americans love log cabin charm with the style, comfort and convenience of modern dream homes.
Custom log homes deliver the quality and character demanded by a prestigious clientele across the United States. The highest grade logs, finest craftsmanship and custom floor plans make North American Log Crafters the preferred choice of Americans who insist on excellence in log home construction. Our log homes are built in Canada with premium large logs (typically the powerful Douglas Fir, prized for its density and structural strength or Western Red Cedar) hand-peeled to keep their natural shape and rugged character. Skillfully hand-scribed for perfect fit, top-quality logs and meticulous craftsmanship equal long-lasting and energy efficient log houses.
Raw strength meets tasteful design: Americans trust us to build their dream homes

A family log home company dedicated to building log houses in the United States for over 30 years, we're as proud of your new log home as you are!  From the smallest log cabins to magnificent log mansions, every North American Log Crafter home is built from top quality Canadian timber by experienced log builders. Your log cabin dream is not just another project for us. Every client is important and receives the same attention and respect. Listening carefully to your log cabin wish-list, we're happy to answer your questions and explain how the best logs in Western Canada will become your new log home while your US dollar saves you up to 30% on a Canadian log home prices today!
With log homes around the country from Maine to California, Washington to Mississipi and all the way to Hawaii, North American Log Crafters builds specifically for your location.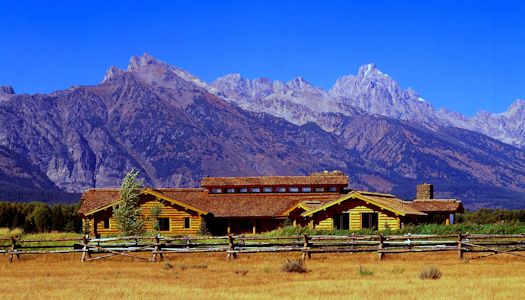 Adapting to the requirements of every American state and climate, your log home professionals will incorporate the necessary engineering to accommodate seismic requirements in Mammoth, California or snow load in Jackson Hole, Wyoming. Carefully selecting the correct log species for each environment lets happy clients from Georgia to New Mexico appreciate enduring log homes!
All log walls are insulated to keep your family cool in the summer and warm in the winter. The natural beauty of wood in the hands of skilled craftsmen encourages creative log details, carvings, or hand-made log staircases, making every home wonderfully one-of-a-kind.

"We just wanted to drop you a note and tell you how much we enjoy our house.  It has been seven years and the logs are still as tight as they were on day one. Everybody who comes to visit us is impressed not only with the size of the logs, but also the overall craftsmanship!  ~Bill and Jean Kelley (Alpine, Wyoming)
Whether you're planning a log home for your retirement, a vacation getaway, or as the perfect place to raise your family, nothing compares to the warmth and character of handcrafted log construction.  Relax, entertain and unwind in the rustic luxury of your unique log home! Contact North American Log Crafters and discuss:
a custom design that works for you and your family
premium quality British Columbian logs, individually selected for your project
how using local professionals after reassembly helps create jobs for Americans
personalized consultation from your first phone call throughout the life of your log home
how to save up to 30% building with a Canadian log home builder in the current US economy


---
Choose the company selected by Americans who want only the finest log homes.
"If we had it all to do over tomorrow, there's no question North American Log Crafters would build our home. Brian Campbell and his crew are passionate about log building. Their attention to detail and craftsmanship are unsurpassed. And, more importantly, their willingness to be hands-on with the customer is very comforting. Our home is finished and it's an incredible work of art. Our home will be here for our grandchildren's grandchildren to enjoy…it is our legacy."

~Gail Stephens, Ohio
---
Contact us to find more about Canadian built log homes in America!
Log HomesWhat's Included?View PortfolioContact Us
1-877-955-2485 or 1-250-682-2485