Picture your Custom Log Home in Saskatchewan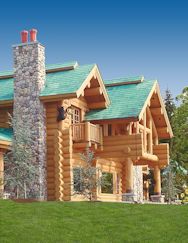 Rustic luxury…a handcrafted log home delivers traditional log cabin charm with modern floor plans and all the luxury you need for a unique wood home in your Saskatoon neighbourhood, or on your Saskatchewan acreage. Log home prices vary according to the complexity of the design but, from cost-conscious log cabins to dramatic log lodges, there's a log dream home for every taste and budget. A large scale log house is impressive, but Canadian classic warmth of a beautiful log home comes in every size.  With its heritage home roots, and rugged sophistication, your log home is warm and welcoming wherever your travel has taken you!
40 Years Designing Log Homes for Saskatoon, Saskatchewan Weather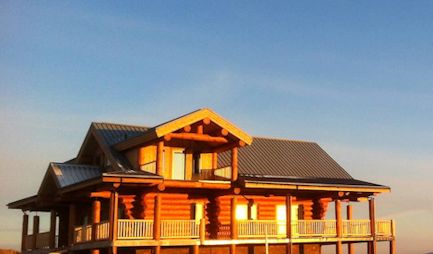 Perfect on a cattle ranch or beside a golf course, log homes offer spacious rooms filled with light & warmth; a natural product built in Canada by a Canadian family business for over 40 years. Beautiful Douglas Fir  or Western Red Cedar logs are hand-selected, hand-peeled and hand-crafted for your one of a kind log home.  From the forest to your prairie farm, the skilled construction techniques in each log home ensures jobs for Canadians and a top quality home for your family.North American Log Home Crafters can help you design and build a custom log home or cabin you'll be proud of!  Plan your retirement in the log home you've always dreamed of, or trust a solid investment that will gather your family together.
"We just wanted to drop you a note and tell you how much we enjoy our house.  It has been seven years and the logs are still as tight as they were on day one. Everybody who comes to visit us is impressed not only with the size of the logs, but also the overall craftsmanship!           ~Bill and Jean Kelley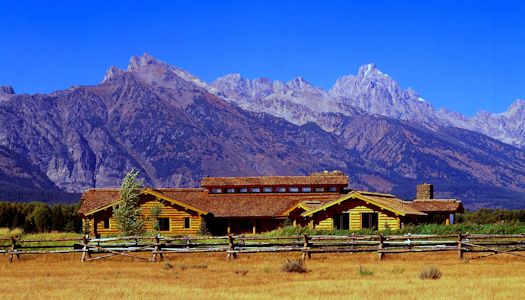 More than the perfect farm house, you'll want to entertain family and friends in the classic comfort of your luxury log home.  Make a statement with large log strength delivered to you in Saskatchewan.  Contact us now!
Your Modern, Sustainable, Natural and Comfortable Saskatoon, Saskatchewan Custom Log homes and Cabins!
If you're planning a log home or cabin today, you can expect practical designs, efficient heating options as well as rustic fireplaces and open floor plans. North American Log Crafters custom log homes are designed with sustainability, environmental responsibility and your comfort in mind. Using techniques perfected through the years and inspired by brutal Canadian weather, North American Log Crafters has designed and built hundreds of log homes to meet strict building codes and comply with modern energy conservation and safety standards. 
North American Log Crafters: building log homes and cabins with every modern convenience while using sustainable natural resources since 1972!  
Call Toll Free: 877-955-2485 In Canada and USA or email us for more information today!
Contact UsSEE BUILDING PROCESS SEE PLAN IDEAS
Call Toll Free: 877-955-2485 or 250-682-2485 click to email us for more information today!